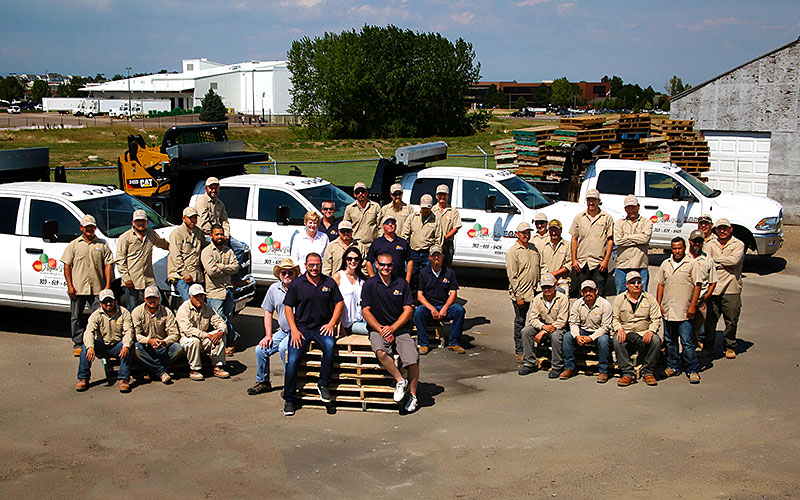 Kyle Ash

Owner, President and Licensed General Contractor of Aspen Falls Landscape & Construction



After receiving his first bubble mower as a child, Kyle has been passionate about landscaping ever since.

At the age of 13 Kyle started working for Premier Landscapes. He then moved on to learn house framing and developed an extensive background in all aspects of construction. After working for a few of Denver's reputable companies, Kyle decided it was time to go out on his own.

In 2005 Kyle started Aspen Falls where he continuously learns and adapts as the industry grows.





Kim Wisdom

Landscape Architect and Designer



As a registered Landscape Architect, Kim works with our clients to develop exciting and creative plans that reflect each homeowner's desires and needs. She is involved throughout the project to ensure that the client's vision is achieved. Educated at Texas A&M University, Kim has been designing landscapes in Texas, Tennessee and Denver, for 30+ years. In her spare time, Kim loves to hike and bike with her family, exploring all the beauty of Colorado.





Paul D' Loss

Operations and Delivery Coordinator



Paul started in the landscape industry in 1993 and has since accumulated over 7,000 hours in various loaders and over half a million miles in landscape deliveries. His primary duty with Aspen Falls is getting materials and equipment to and from job sites, also assisting with our teams daily organization and communications. Before his journey into the landscape field, Paul worked for fifteen years in aviation ground support and is still passionate about aviation.

Our Crews