What is so important about Irrigation?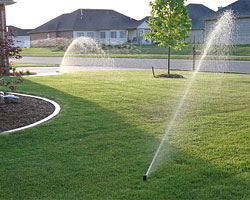 You have invested time and money into your landscape and you don't want to see your trees, plants, flowers and grass die due to the interior design of your automatic irrigation system. The design and initial install of your irrigation system, as well as proper maintenance, is some of the most important aspects of your landscape. Here at Aspen Falls Landscape and Construction, we have you covered. With our certified team of irrigation specialist's, we will not only design and install your irrigation system, but we will be their every step of the way to answer any questions and address any concerns that you may have.
Ask us how you can save up to 40% on your water bill by using Smart Irrigation Technology.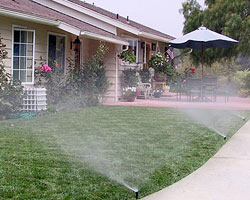 Our staff currently holds the following certifications: C.L.I.A. (Certified Landscape Irrigation Auditor), C.L.T. (Certified Landscape Technician in Irrigation) Castle Rock B.M.P. (Best Management Practice), Aurora D-10 (Aurora Irrigation Certification), Aurora Supervisor Certification, preferred Contractor list for Castle Pines Metro District.
At Aspen Falls we keep up with all of the current rules and regulations for cities and municipalities. Ask us how you can save money in the current city you live in by reducing your water waste and improving the efficiency of your irrigation system. Contact us to find out about the current rebates that your city is offering.